The Wildflower Inn and Juniper's Restaurant
Looking for an authentic Vermont country Inn? Maybe a family resort vacation, friends get away to Kingdom Trails or Burke Mountain, or a romantic getaway at a bed and breakfast for just the two of you? Thinking of taking a trip to Vermont for your summer getaway, mountain bike experience, fall foliage viewing, or a winter ski vacation? The Wildflower Inn is a Plein Air painter's paradise, a nature lover's wonderland, and a mountain biker's heaven. Whatever the reason, the Wildflower Inn is the perfect Vermont destination.
JUNIPER'S RESTAURANT: As of September 13, 2021, we are open Monday, Tuesday, Friday,Saturday 5-8:30pm for indoor and outdoor(weather permitting) seating. Tuesday's is our famous Burger and Beer Night! Take a look at our Dining page to find out more about these deals!
We are elated to announce that due to Vermont's unprecedented COVID-19 response, Vermont is now open without any restrictions. As of June 14, 2021, more than 80% of eligible Vermonters have received at least the first dose of the COVID-19 vaccine and Governor Phil Scott has authorized the move to Step 4 of the Vermont Forward Plan, lifting business, gathering, and travel related restrictions, nearly two weeks ahead of schedule.
Purchase a Giftcard
As with most all inns and restaurants, we are not able to operate at full capacity. This is a difficult time for businesses in our industry and we are no exception. If you have the means, and are planning to visit or dine with us in the future, you can help us through this time by purchasing Gift Cards from us.
A gift card to Juniper's Restaurant and the Wildflower Inn makes the perfect gift for anyone, especially those hard to buy for or who just seem to have everything!
To purchase your gift card call (802) 626-8310 or (800) 627-8310, or email info@wildflowerinn.com.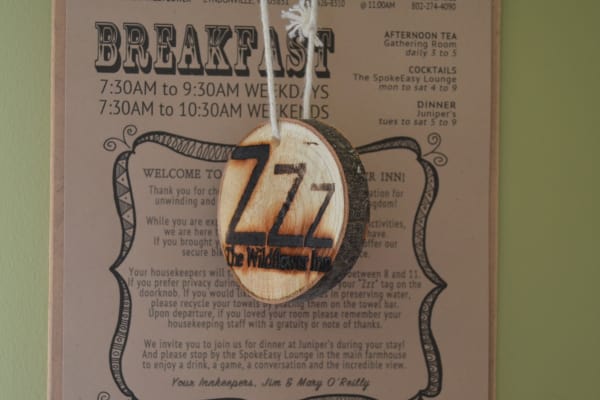 Why You Should Book Direct
Best Rate & Amenities Guaranteed
The following amenities are included in your stay when you book direct:
Best Rates Guaranteed
Full Country Breakfast every morning
Fresh baked goodies for Afternoon snack
Book your dinner reservations at Juniper's with your stay
Book Now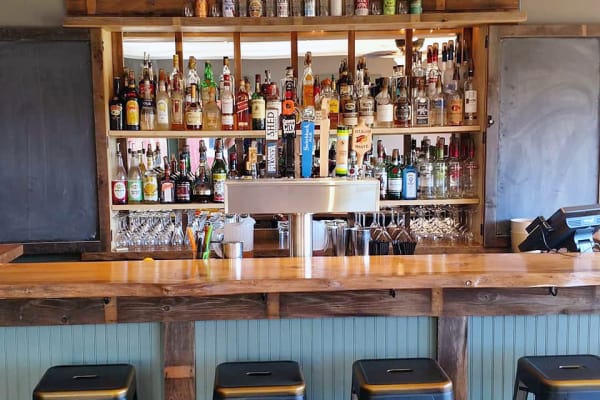 Dining at The Wildflower Inn
Breakfast, Dinner and Lounge
Juniper's restaurant is the #1 farm to table restaurant in the Burke Mountain area, with extensive options for gluten-free and vegan guests.
The SpokeEasy Lounge is the best for a after ski (or bike) beer or crafted cocktail overlooking the gorgeous Northeast Kingdom hills and valleys.
learn more
---
Four Seasons for Everyone!
If you're looking to experience one of the best flowing trails in America, make sure you check out our "Bare Bones Bike Package". It includes a pass to mountain bike on Vermont's Kingdom Trails - an adventure that every mountain bike enthusiast should experience.
Lyndonville, VT is located in Vermont's North East Kingdom (NEK). In addition to Lyndonville, the North East Kingdom encompasses a number of Vermont towns including Lyndon, Burke & East Burke.
Click here to Reserve a Table at Juniper's
Book Now
---
Come Find Us
We are located at 2059 Darling Hill Rd, Lyndonville, VT 05851
---
Subscribe
Subscribe to our newsletter and be the first to learn about our seasonal promotions and special deals.
By clicking "Sign Up" I agree to the Terms of Service.
Guest Reviews
We strive to provide an exceptional level of service for every guest.
Read Reviews