The North Pole Express Weekend
Train ride to vist Santa at the North Pole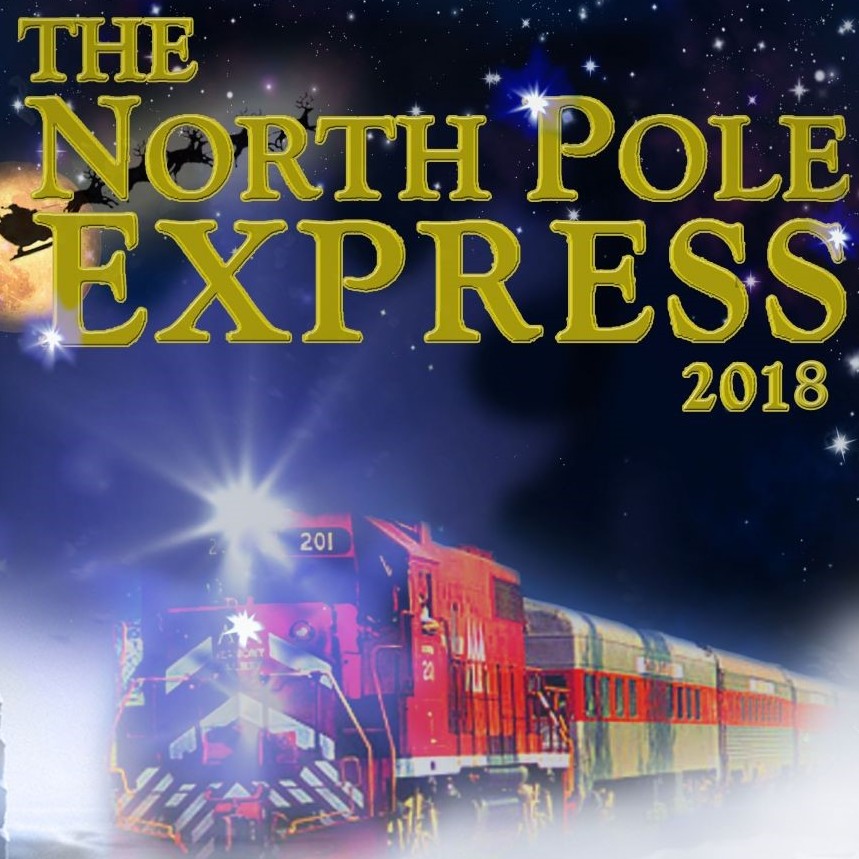 November 30 -Dec 2, 2018. One weekend only!!!
Come experience the Magic of Christmas aboard heated vintage train coaches as we travel to the "North Pole". Enjoy hot cocoa, cookies and of course Santa! This Two Night Package starts as low as $595 for a family of 4 and includes: Two nights Lodging. Full country breakfast and afternoon refreshments. Dinner credit of $25/adult and $7/child for Friday or Saturday evening. One ticket per person to ride the North Pole Express. Train tickets are available on Saturday for the noon, 2:00, and 4:00pm rides and Sunday at noon, 2:00,4:00 and 6:00pm.
Click HERE for rates and info or to BOOK NOW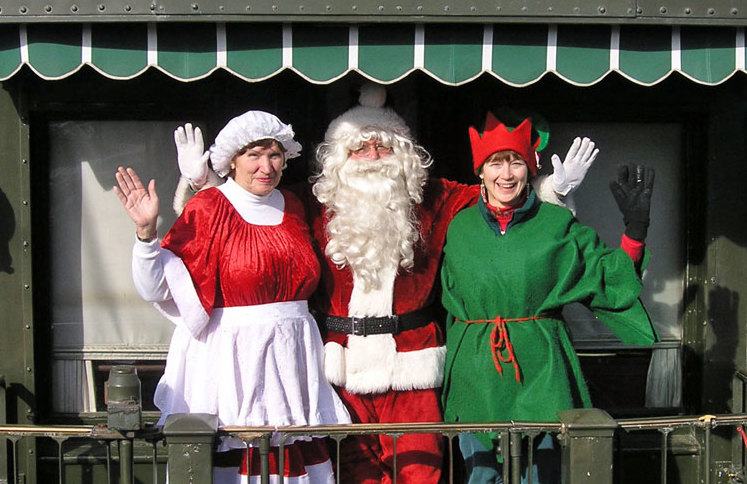 Home for the Holidays
Celebrate Christmas at the Wildflower Inn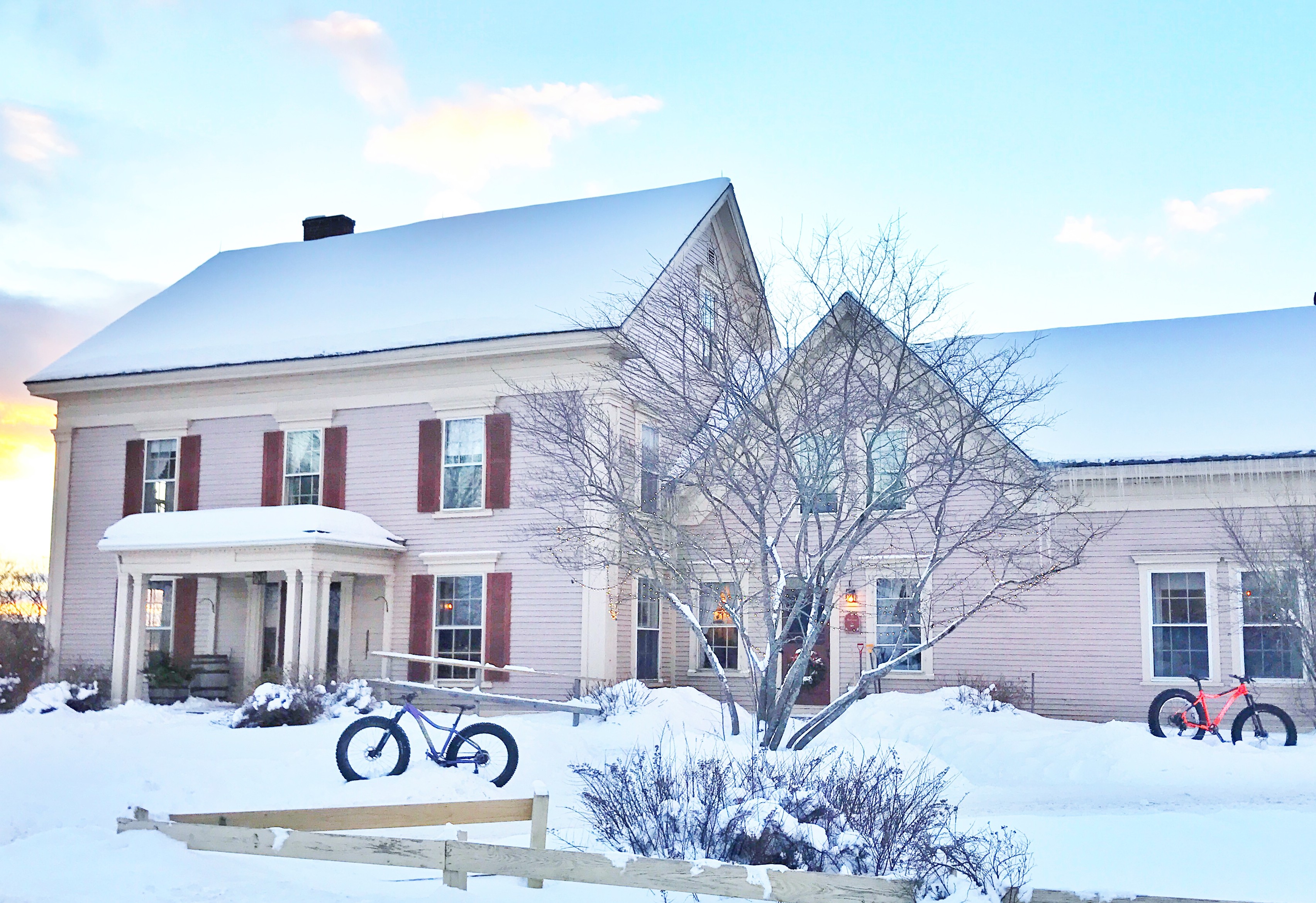 We invite you and your family and friends to gather in the intimate setting of our country inn to celebrate Christmas. Experience the spectacular views from Darling Hill, outstanding recreation, bespoke events celebrating Vermont's holiday traditions, farm to table dining, and drinks featuring local craft beer and spirits. You will receive entry to all HOME FOR THE HOLIDAY events and activities, a Christmas tree for your room, a basket of ornaments and lights, and a Christmas Day stocking! Breakfast is included each morning as well as a traditional Christmas Dinner. *Vouchers valued at $25 per adult and $10 for children are included for Christmas Eve Dinner.
12.23.2018
8PM: Eggnog Social and Ornament Making Party featuring an assortment of savory and sweet finger foods, our signature eggnog recipe and drinks for adults and children.
12.24.2018
Dinner vouchers for Juniper's. Order off seasonal menu.
8PM: Moonlight Snowshoe Trek and Caroling around the Bonfire
12.25.2018
7AM: Stockings Hung in the SpokeEasy with Care. Find your stocking filled with surprises for the whole family.
4PM: Christmas Dinner
12.26.2018
3PM: Sugar On Snow Party featuring Lyndonville's own bespoke Maple Syrup maker, "Makin' Maple". Maple syrup tasting, doughnuts, dill pickles and more during this age-old Vermont tradition since the early 1900's.
Our Bar, The SpokeEasy, will be featuring signature cocktails from local vendors:
Makin' Maple: The Fireside, Old Fashioned Maple Soda
Dunc's Mill Maple Rum
Maple Breakfast Stout
Outdoors, there is so much to do:
Downhill skiing at Burke Mountain, only 4 miles away
Cross Country Skiing, Fat Biking and Snowshoeing right here at the inn (rentals available at the on-site Village Sports Shop Trailside)
Snowmobiling - we have direct access to the VAST trail system. Rentals can be arranged through NEK Adventures.
Sledding day or night on our awesome sledding hill - sleds provided.
Click HERE for mor info, rates, or to BOOK NOW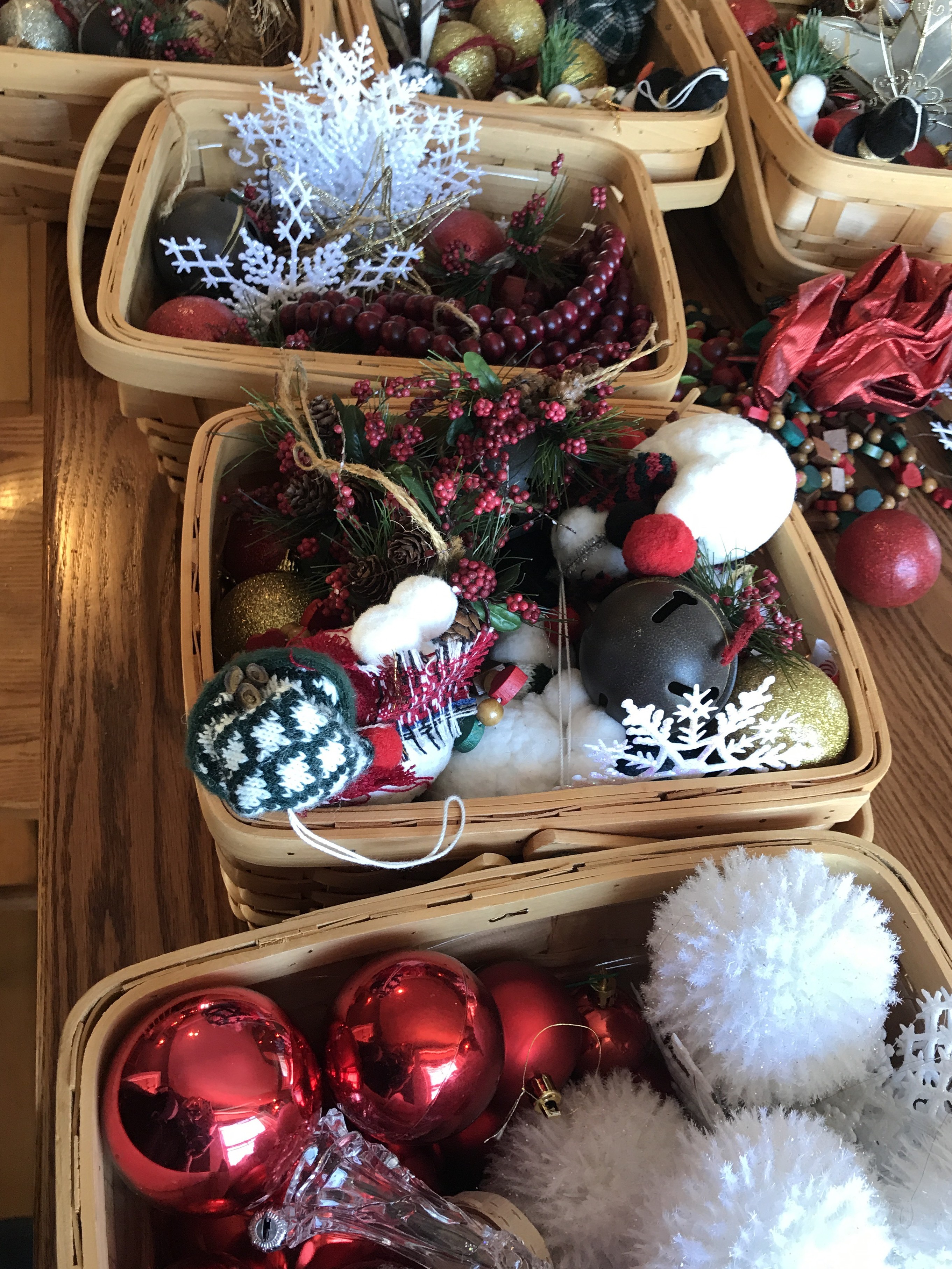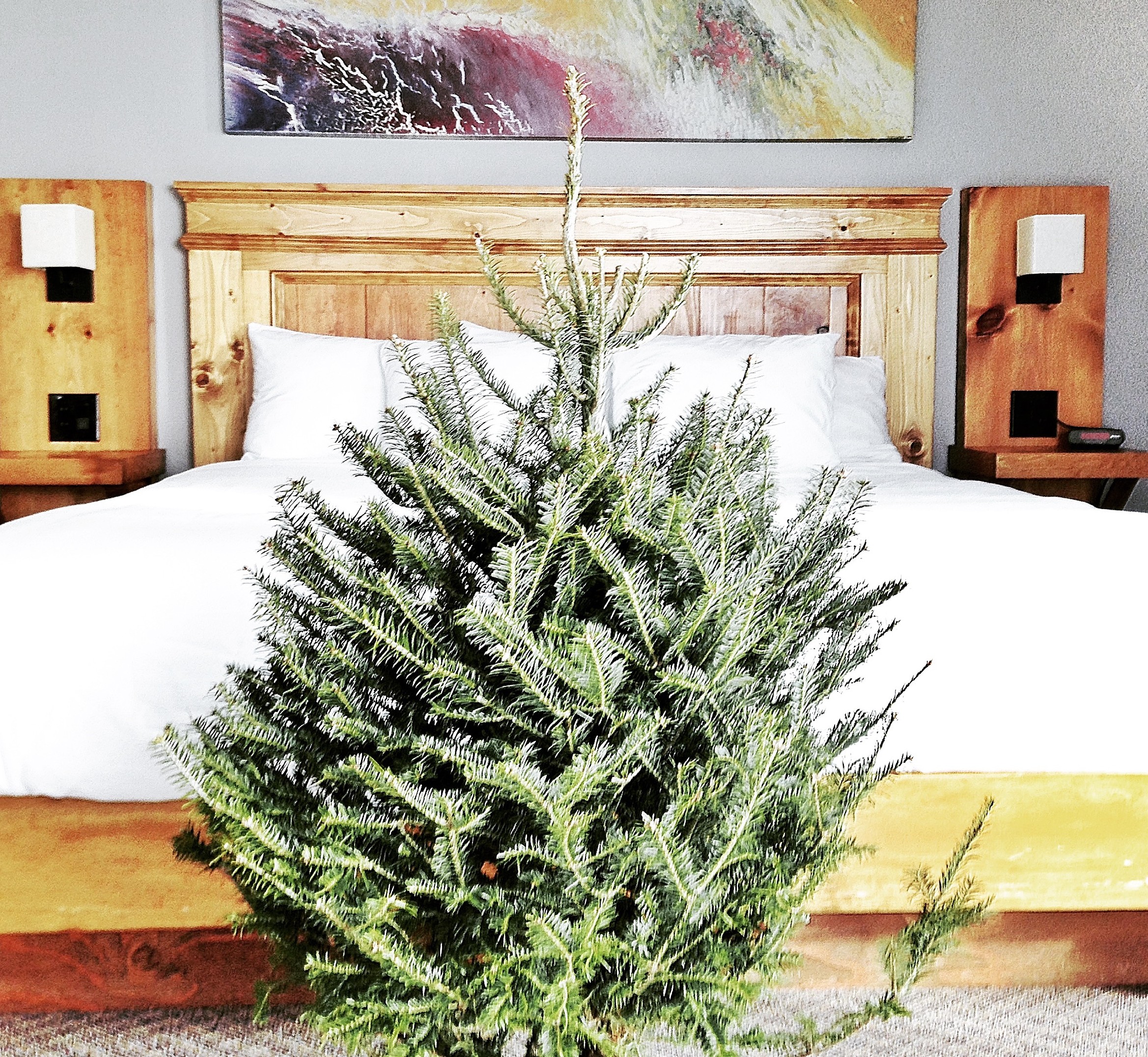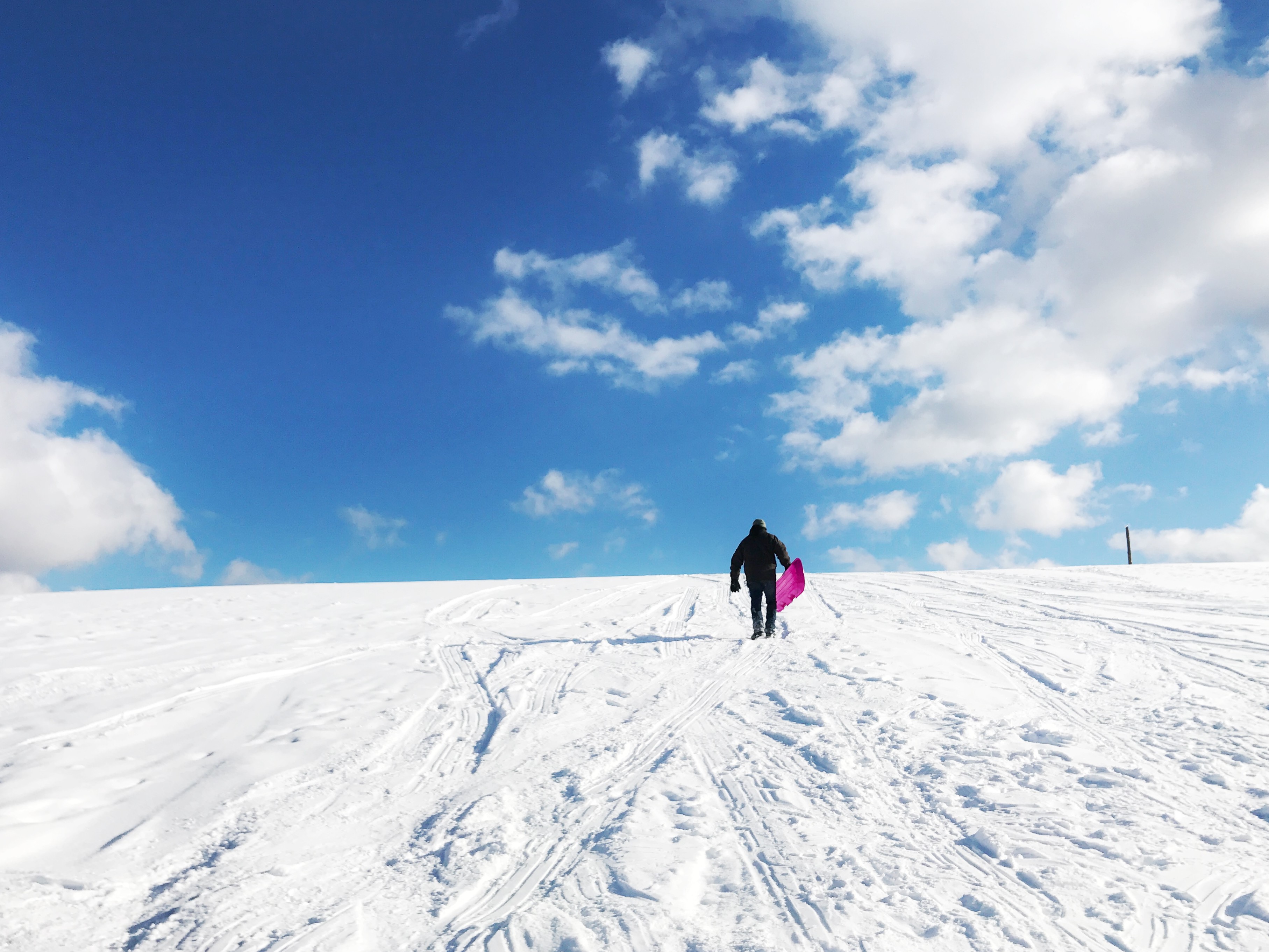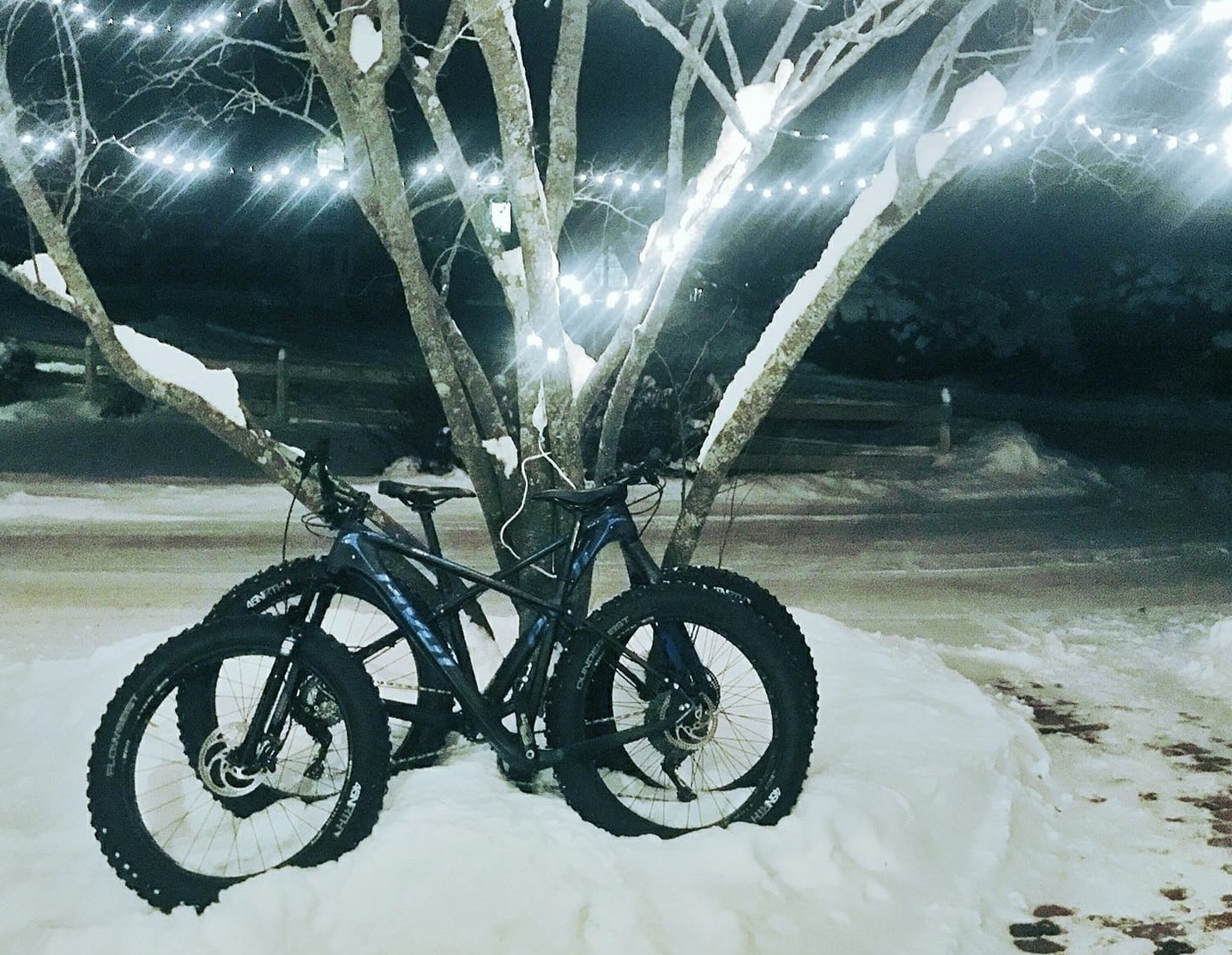 Burke Ski and Stay at the Wildflower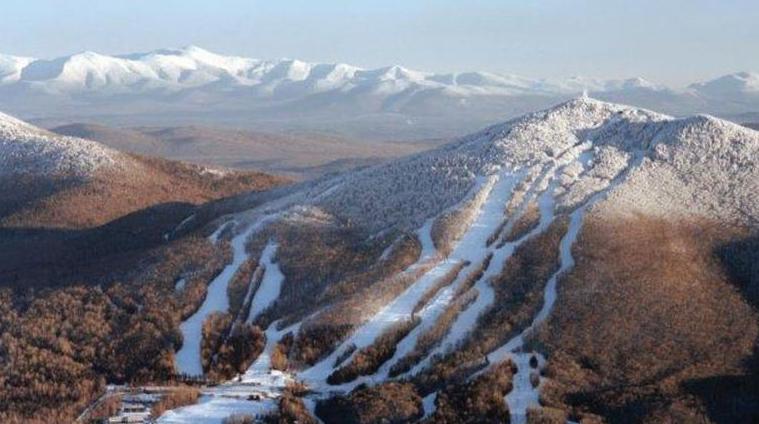 Combine our great lodging and fantastic breakfast, with a day of skiing at Burke Mountain. Enjoy the thrill of skiing whether you're a die hard ski bum or a gentle snow bunny! Package includes lodging, full country breakfast, afternoon refreshments, and ONE LIFT TICKET FOR EACH ADULT to Burke Mountain - this package ONLY includes tickets for ONE DAY, (ADDITIONAL tickets can be added to your package at a discount). Children 5 and under SKI FREE everyday! You'll also receive a $10/adult drinks credit for Apres Ski drinks in our SpokeEasy Lounge. There is a two night minimum stay on the weekend.
Ride the Ridges Snowmobile Tour Package
5 Star Snowmobile Tour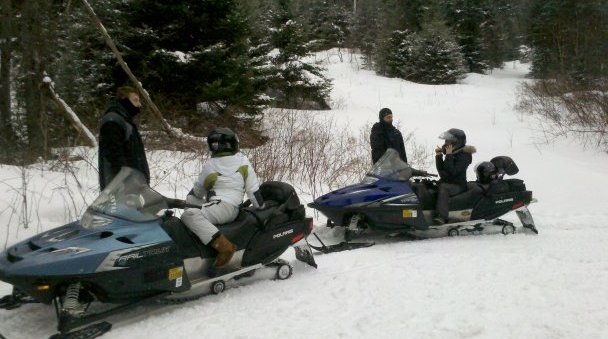 Get out and see the sights of the Northeast Kingdom from a very different vantage point this winter. This package includes a 2 hour guided snowmobile tour led by NEK Adventures. This package rate includes a two hour guided tour on 1 double snowmobile (meaning two people on the same snowmobile), breakfast, and afternoon snacks. Includes helmet, training and a certified guide. If you need cold weather gear, NEK Adventures rents that as well.
Click HERE to for rates and info, or to Book NOW
Phil is a good friend of ours and his NEK Adventures has over 100 TripAdvisor reviews and they all are 5 stars!! Here's one of them:

KathyRen
Milford, Connecticut
46
The best snowmobile tour
I am not one to write reviews, but I wanted to share the wonderful time I had with everyone. The snowmobiles were top notch our guide Phil was amazing!!! I can't thank him enough for the wonderful tour he guided us on. We stopped at some of the prettiest places to take pictures. Phil made sure we were comfortable and warm and at most stops he would check make sure everyone was ok and having a good time. He also pointed out moose tracks. Then there was lunch at the lodge...between the food and the company you felt like you were at your own dinner table. Everything was home made from the hot pop overs with home made blackberry/hot pepper jelly to the home made strawberry pie and everything in between. We are going back over the summer to go on the ATV tour...I'm sure they will see us next winter too! We had a good time :) Thanks Phil!!!
Kingdom Trails Bare Bones Mountain and Fat Bike Package
Vermont Mountain/Fat Bike Experience
May 4 - Oct. 28
Mountain of Fat (winter bike) bike Vermont's Kingdom Trail's!!! This "Bare-Bones" package includes day passes to Kingdom Trails AND a 15% off voucher for your return trips to the Wildflower Inn this season! Just think about how much that will save you over the next few months! 2 night minimum stay is required on the weekends.
Don't have a bike? You can rent one right on our property. Village Sport Shop Trailside has their Bike 'n Brew shop in one of our barns. How convenient is that? Rentals, repairs, sales, accessories, morning coffee and afternoon craft beers!
Kingdom Trails Bare-Bones Bike Package Includes:
Lodging at our Country Inn
Full Country Breakfast and afternoon refreshments
One Trail Pass each day per adult for Kingdom Trails
15% OFF lodging voucher for all your future stays (except NEMBA Fest) in 2019.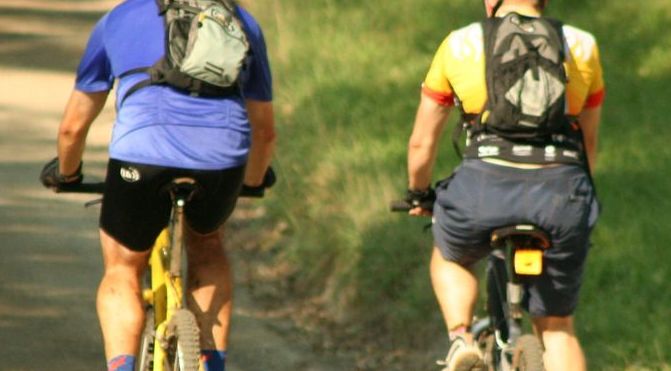 Military Packages
A Thank You To Our Active Duty Military Package
We have two Military Packages, depending on your current status. One for Active Duty personnel and one for Veterans.
We want to celebrate our Active Duty Military men and women with a great getaway package.
Package includes:
2 or more nights' lodging at 25% OFF the room rate
Complimentary $25 Dinner voucher to Juniper's Restaurant each night you stay with us
Thank you to all the men and women that keep our nation safe!
Proof of Military ID is required upon check in to receive this discount.
A Thank You To Our Veterans
We would like to offer our Veterans a 20% discount off our B&B rate as a thank you for your service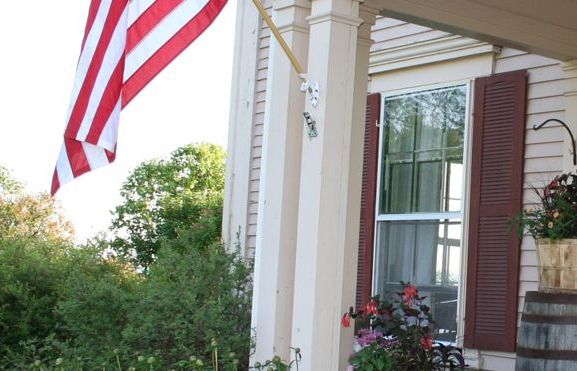 Paddle the Clyde
Two nights plus a half day paddle and lunch on the Clyde
Memorial Day through Columbus Day.
Come to the Northeast Kingdom of Vermont and explore the Clyde River.
3 HOUR SELF-GUIDED 5.5 MILE RIVER TRIP
Interesting and safe for people of all skill levels. As you can see from this video, it's what you make it. Clyde River Recreation will shuttle you and your kayak or canoe rental (included in this package) upstream and then you'll paddle back with the current to their headquarters. Some people paddle back in about 1 3/4 hours, but most take about 2.5 hours. Often people will be out longer if they are fishing, birding or just plan to be out for the day
River conditions for this section
You paddle with the current down the lazy Clyde River in Vermont as it twists and turns about 4.5 miles, then enter Pensioners Pond. You paddle about 1 mile across the pond to where the Clyde continues out and down to the outfitter's headquarters. This section stays navigable all summer long. It flows faster in early spring. If water levels overflow the river banks, it spreads to the vast flood plains along the way. The pond gets to be a challenge if it is very windy. Always watch the weather and dress accordingly for a fun adventure.
Clyde river is about 25 miles from the inn. Along the way you'll drive through the small mountain bike village of East Burke and stop off at Cafe Lotti to pick up your lunch. A nice side excursion, your return to the inn is Willoughby Lake, one of the most picturesque spots in Vermont
This Paddle Package includes:
2 or more nights lodging
Full Country Breakfast Each Morning
Picnic Lunch on the day of your excursion
Half day canoe or kayak rentals on the Clyde River with drop in and take-out transportation from Clyde River Recreation
A $25 dinner voucher per adult to Juniper's Restaurant
"I have never been kayaking before and was a little afraid but this was the most fun and relaxing time I have had in a long while!! What wonderful memories!! Cant wait to do it again soon!!"
- CARLENE L.
"We had such a fantastic experience with Clyde River Recreation. Thanks so much for the top-notch service and the great canoe! If we come back, we will definitely be calling again!"
- Jennifer M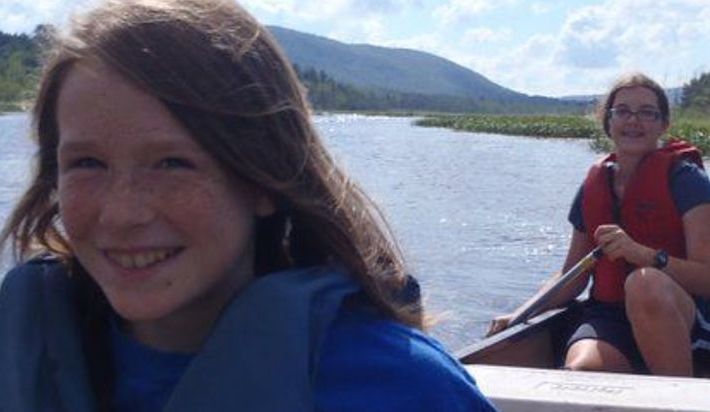 Mid-Week Vermont Fall Foliage Packages
Two Packages to choose from!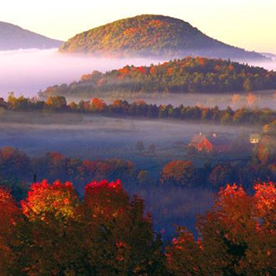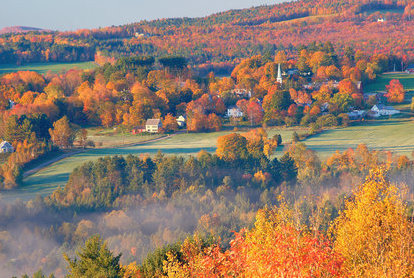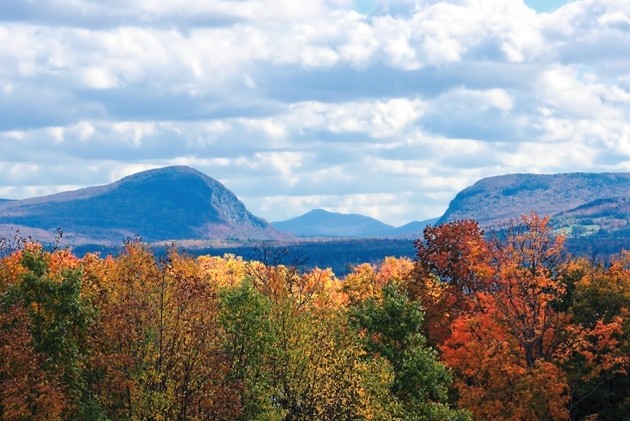 Midweek Explorers Package: Sept 3rd -Oct 20
Looking to enjoy Vermont's fall foliage season? If so, we have two great mid-week packages for you!
Mid-Week Fall Explorer's Package
STAY 3 NIGHTS, GET THE 4TH NIGHT FREE (or stay 2 nights, get the 3rd night 1/2 off on our MINI EXPLORERS PACKAGE),
AND SEE VERMONT, NORTHERN NEW HAMPSHIRE, & SOUTHERN QUEBEC and all the colors the beautiful fall foliage season has to offer!
Do you like to pack up all your stuff and move everyday? No way, what a hassle. Well, if you set up base at the Wildflower Inn, you can utilize our 6 self-guided detailed maps of fall foliage driving tours (developed by our staff) to visit all the nooks and crannies in Vermont, Northern New Hampshire and Southern Quebec and then return at the end of the day to the friendly confines of the Wildflower Inn. This is the most relaxing way to see great fall foliage and the special places our region has to offer.
Valid Sunday-Thursday nights only.
Included with your stay: 4-Nights Lodging (or 3 nights), Full country breakfast each morning and afternoon refreshments of hot cider, VT Cabot cheese & crackers, and chocolate chip cookies. Our customized booklet with 6 self-guided day-tours mapped out with great places to visit and the perfect spot to eat with personal recommendations by our staff!
Click HERE to book the 4 night mid-week stay
Click HERE to book the 3 night mid-week stay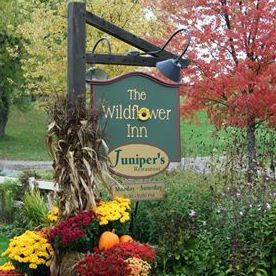 Mid-Week Vermont Fall Explorers Package
Settle in at the Wildflower Inn, we'll help plan your daily excursions!
Don't pack up and move every night. Stay at the Wildflower Inn and use our 6 day trips to explore Vermont, Northern New Hampshire and Southern Quebec - bring your passport :-)
NEK's Pedal, Paddle, and Pamper Package
Experience the Northeast Kingdom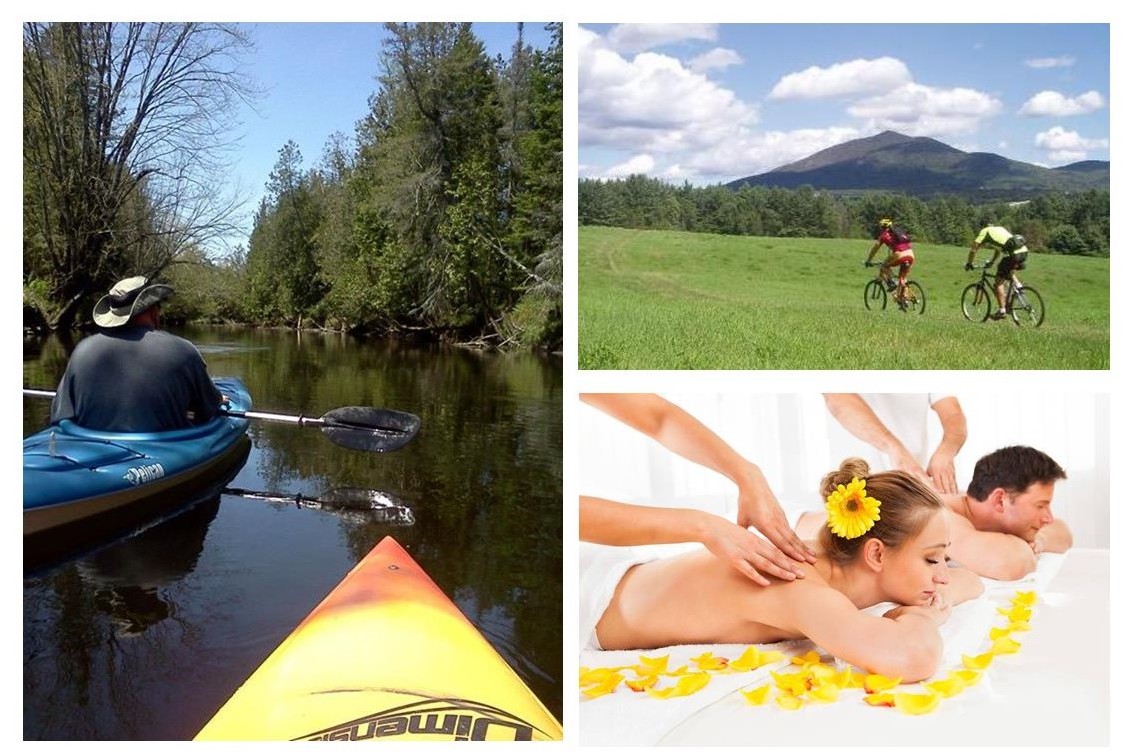 Available Memorial Day through Columbus Day
Northeast Kingdom Pedal, Paddle, and Pamper Package - Come to the Northeast Kingdom of Vermont and explore the Clyde River, Kingdom Trails, a relaxing Spa treatment, and 3 relaxing nights at the Wildflower Inn. Your stay includes 3 nights lodging with breakfast each morning, half day kayak tour on the Clyde River, 1 day pass per adult to Kingdom Trails, a picnic lunch, a $100 Spa Treatment voucher for each adult, and a $25 dinner voucher per adult to Juniper's Restaurant! Bike rentals and instruction are available for an extra charge.
You'll love it!
and we'll pull it all together for you.
This is such a beautiful area of Vermont with so many outdoor experiences to be taken in. In addition to the experiences in this package, there are over 50 lakes and ponds to paddle,swim or fish, many mountains to climb, farms to visit, nature sanctuaries to explore looking for wildlife and birds, and Adirondack chairs to just sit in, relax and take in the view. We'll help you plan all this and more.