Mountain Biking & Fat Biking
Lots of Biking to be had at the Wildflower Inn
Kingdom Trails runs right through our property!
The Nationally, and Internationally, acclaimed Kingdom Trails can be accessed right from your door. Some of the best riding in North America!
Rentals, lessons/instruction, as well as trail passes are available right here at the Inn.
There's biking for the whole family! Check out this great video.
Kingdom Experiences has partnered with us to offer kid bike camps, family lessons and individual lessons.
We also have a beginner's skill park on the property.
Fat Biking on Kingdom Trails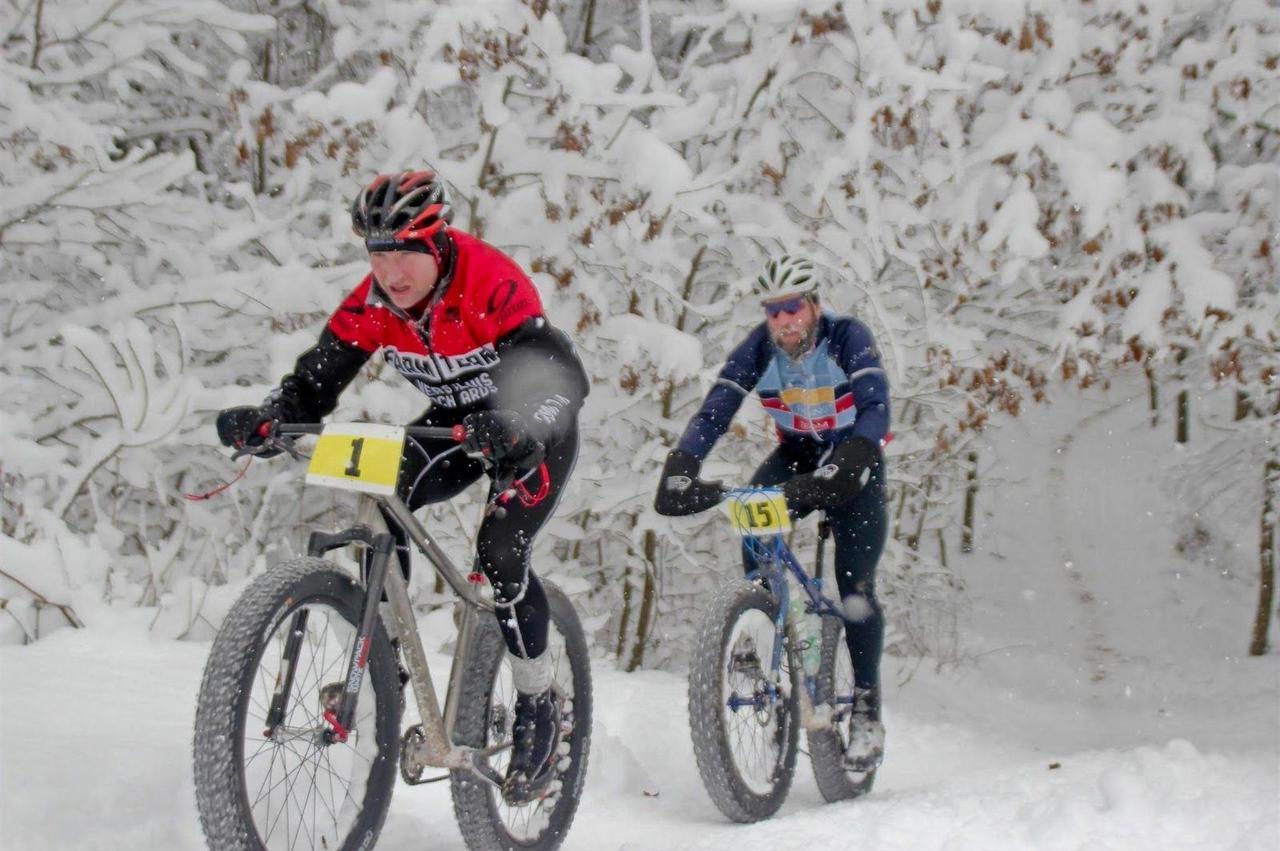 The biking season does not end at the Wildflower Inn and Kingdom Trails when the snow flies. We have some of the best groomed Fat Bike trails right out our doors. Fat Bike rentals are available onsite at the Village Sport Shop Trailside bike shop. Put a smile on your face, get out on a Fat Bike!
We haven't forgotten our little ones. There's even a place right here for them to practice if they have a balance bike.
Mountain/Fat Bike Packages
Check out all our Mountain Bike Packages by clicking HERE.
Sign up to Win a Wildflower Inn Getaway by clicking HERE
Mountain Biking Events
NEMBAfest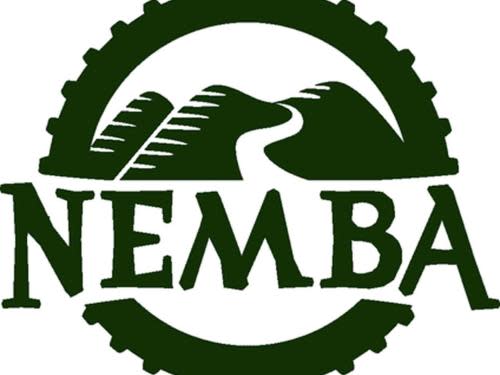 NEMBAfest
June 22-24, 2018
Powered by Pedro's, is produced by the New England Mountain Bike Association (NEMBA) and the Kingdom Trails Association in collaboration with the Wildflower Inn and the Burke Chamber of Commerce. It's a celebration of summer and ALL THINGS mountain biking!
Experience over 100 miles of unique trails and terrain that makes Kingdom Trails. Enjoy a fun-filled, family-friendly weekend of riding, camping, demo-ing the latest mountain bikes, checking out all the gadgets and gear, rockin' to great music, and enjoying yummy local food & drink in Vermont's Northeast Kingdom!
Check out this great video from last year!
Ladies AllRide Clinic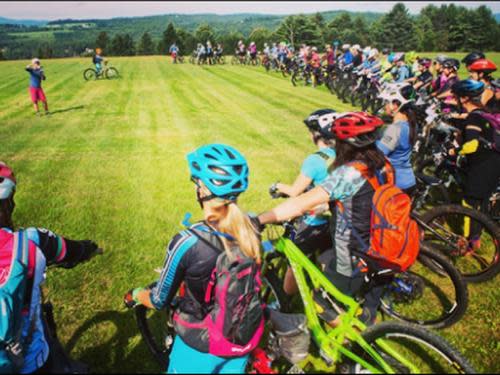 Ladies AllRide Clinic

September 7-9, 2018
Ladies AllRide Clinic is a movement developed by world-renowned skills instructor Lindsey Voreis to change women's lives through mountain biking! Together with Meredith Brandt (Grit Clinics, LLC) they run inspirational MTB skills clinics and weekend getaways where they inspire you to face fears and believe in yourselves while you accomplish more than you thought possible on your bikes!
This clinic is held at the Wildflower Inn where we work on perfecting skills using a large grassy area, a mountain bike-specific skills area and nearby trails. Each afternoon we ride to nearby cross-country style trails to shred!! Whoo hoo!!
WinterBike Fest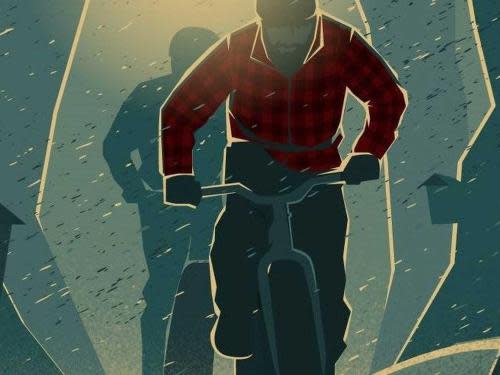 WinterBike Fest
May 3, 2018
Mountain Bike Vermont and Kingdom Trails have partnered once again for the 7th annual WinterBike Fatbike Festival presented by Von Trapp Brewing on March 3, 2018. The year brings the largest Winterbike yet: more pedaling people, more groomed trails, more festivities, more fun!
Registration for the event gives you access to the Kingdom Trails network and all Winterbike activities on Saturday including group rides, fatbike demos, lunch and beverages, music, fire, sugar on snow, games, race spectation, and swag!
FRIDAY PRE-REG PARTY: We will host a pre-registration check-in & social on Friday March 2nd at the Tamarack Pub & Grill. Plan to show up between 6:00 and 8:00pm for early registration and pre-gaming! Yup, skip the Saturday morning line-up and head straight into the event!
DEMO FATBIKES will be available from the vendors in the Expo area for 45 minute rides throughout the day on a first come first served basis. Demo loops will be signed and be an optimal length for a perfect 45 minute "ride it like you stole it" demo experience.
Shops attending will offer Demos and/or rentals. You'll be able to contact your favorite shop in advance of the event to procure a steed to use all day. Details and prices will vary per vendor.
THE REMOTE AID STATION: In keeping with tradition, MTBVT will be hosting the aid station with the usual local delights and personalities.
SATURDAY NIGHT After party action from 4-late at the Burke Publick House.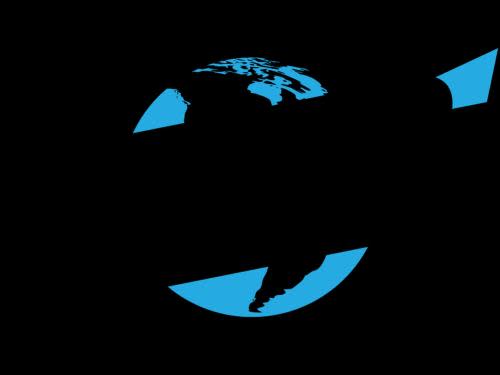 The PMBI Association trains and certifies mountain bike Instructors & Guides to effectively teach mountain bike riding skills in both cross country and downhill environments, while guiding students safely on varying degrees of technical terrain.
The Level 1 Instructor Certification
Two dates - May 29th - 31st and June 1st - 3rd, 2018
is for both new and experienced instructors alike, looking to learn how to skillfully teach and guide beginner to intermediate mountain bikers, in both cross country and downhill environments. New instructors learn the tools they need to safely and effectively teach, while experienced instructors will increase their level of skill and understanding in teaching and riding theory, that the PMBI Certifications uniquely provide.
A strong focus is given to learning teaching skills in their own right, to develop a sense of this all important part of a mountain bike lesson. As you learn and practice proven, modern teaching skills through the course, you'll see how being a good rider is only one part of being a professional instructor.
Riding skills and theory are also covered along with plenty of time to practice as well as receiving personal feedback for your own improvement, each day. The three day course is practical-based, spending each day riding and teaching on the trails. Additional PMBI Workshops covering topics such as bike-fit, mechanics and first aid, take place at the start or end of each day, to further build your knowledge and skill set during the course.
PLEASE NOTE: This course includes a teaching and riding assessment. Please ensure you make yourself familiar with the riding and teaching standards, as well as the prerequisites before registering. Further information on these standards can be found at : http://www.pmbia.org/courses/level-1/
BikeFlights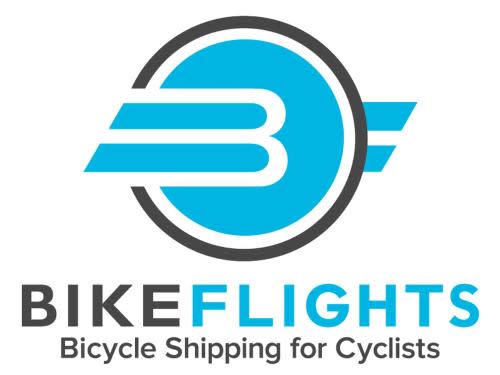 Want to bring your own bike? BikeFlights is a great and inexpensive way to send it.
https://www.bikeflights.com/
Sign up to Win a Two Night Getaway by clicking HERE