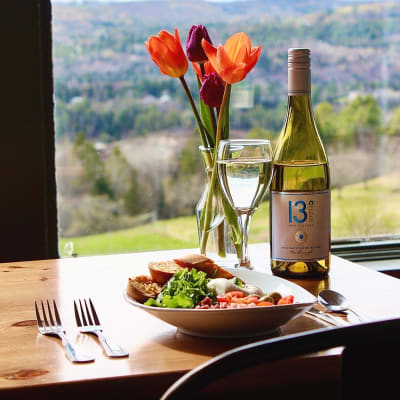 Juniper's Restaurant
Beginning Monday September 13, 2021, Juniper's will have a NEW Fall Schedule. We'll be open Monday, Tuesday, Friday and Saturday! 5-8:30pm
Breakfast - Saturday and Sunday 7:30-10:00

Juniper's at the Wildflower Inn features all natural beef, chicken, and pork, farm fresh ingredients and a full bar with an extensive wine list, local Craft Beers and great cocktails. We have one of the most extensive Gluten Free menus in Vermont, and the best views as well. Come and try us for dinner, you won't be disappointed. Outdoor dining on beautiful days!
Just looking for a drink and something light to eat? Try our SpokeEasy Lounge and Beer Garden located in the same building as the restaurant. The SpokeEasy is the best place for a cold beer after a long day out on the trails. Experience great Vermont craft brews and our special Lounge menu while you enjoy the incredible sunsets over the hills. Catch a game on the television!
BURGER & BEER – Tuesdays - $16 for a delicious grass-fed burger with LTO, a heaping side of hand-cut fries and a pint of craft beer. Lots of toppings (for a small fee each) to add onto that burger to customize it just right for you!
Looking to purchase a Gift Card?
Click Here to get to our order page.
TripSavvy named Juniper's at the Wildflower Inn one of the top Farm to Plate Restaurants in Vermont!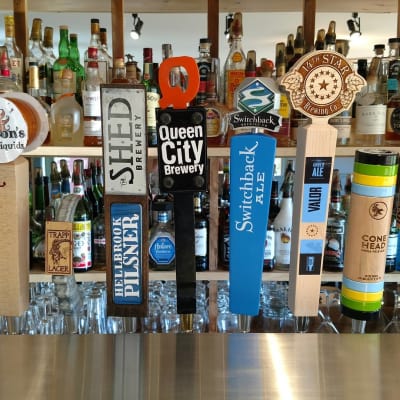 SpokeEasy Lounge and Beer Garden
The SpokeEasy Lounge and Beer Garden is the best place for a cold beer after a long day out on the bike, ski, or snowmobile trails. With indoor bar seating and an outdoor beer garden, the SpokeEasy is a great place to soak in the views and drink Vermont craft brews and incredible signature cocktails.
Hours: Monday, Tuesday, Friday and Saturday 4:30 PM to Closing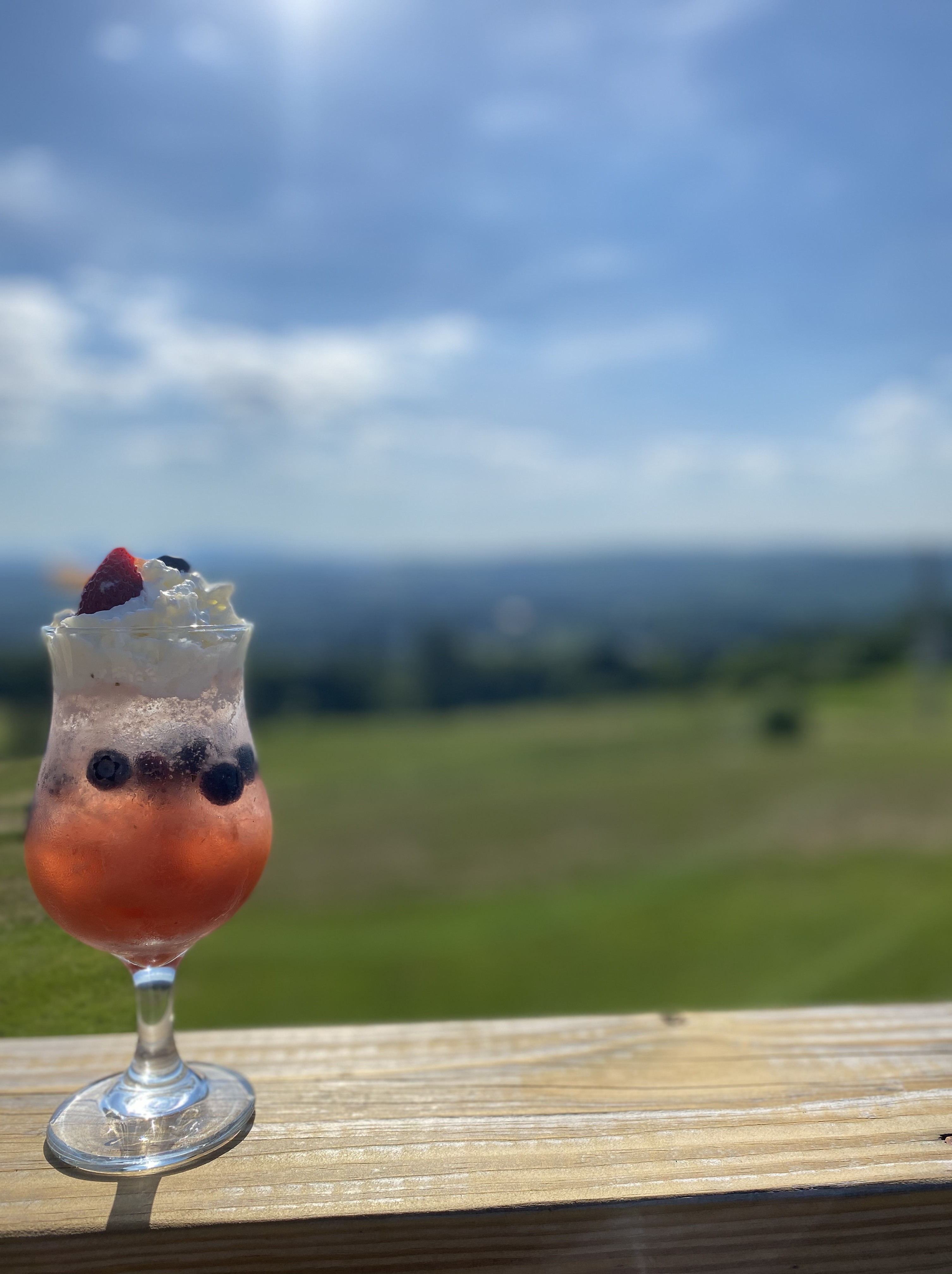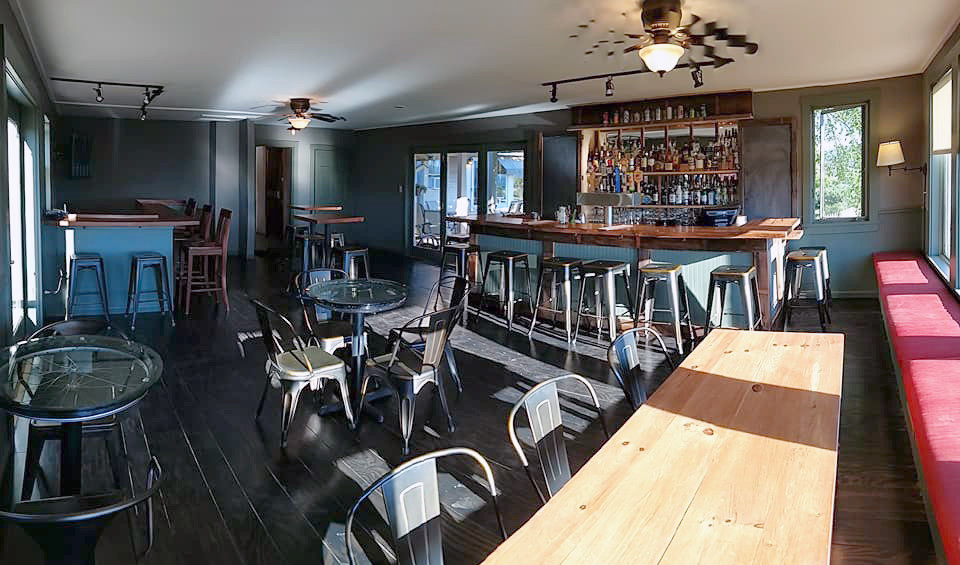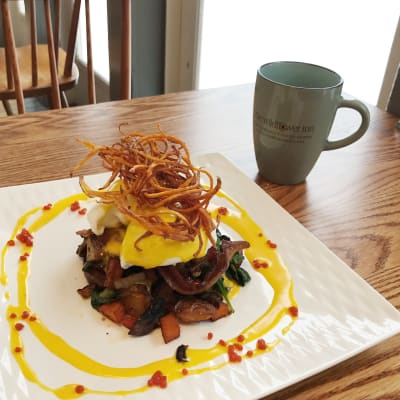 Breakfast
Vermont Country Breakfast at the Inn
If breakfast is your meal of choice, you won't want to miss what the Wildflower Inn serves up! Breakfast at the Wildflower Inn is an event in and of itself.
Its definitely one of our favorite times of the day. Pancakes (with or without fresh fruit), Benedict's, eggs any style, bacon, sausage, fruit and yogurt parfaits, and more! Kids love our teddy bear pancakes in the summer, and snowman pancakes in the winter. We also offer delicious gluten free pancakes and toast!
Breakfast is included in your room rate and served daily in our dining room from 7:30 am to 10:00 am.