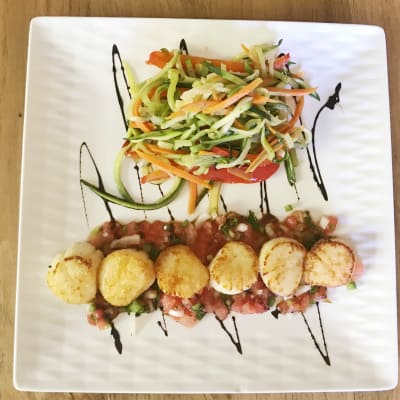 Juniper's Restaurant
Hours of Operation:
Breakfast: Open to the public -
Winter: Saturday and Sunday 7:30-10:30am
Summer: Everyday 7:30-10:30
Dinner: Tuesday- Saturday from 5:00-8:30pm
Menus:
TripSavvy named Juniper's at the Wildflower Inn one of the top Farm to Plate Restaurants in Vermont!!!
Looking to purchase a Gift Card? Click Here to get to our order page.
A note to our guests…
The O'Reilly family, along with the Juniper's staff, would like to thank you for your patronage. With the quality and safety concerns of food supplies these days, we have initiated many changes to our menus for adults as well as children. Where ever it has been possible, we have switched our purveyors in order to bring you all-natural beef, chicken and pork. These products contain no antibiotics, hormones, preservatives, or artificial ingredients. As they are becoming available we are also using dairy products that are rBST and rBGH free, organic, as well as fresh local produce. Juniper's is also proud to offer an extensive gluten-free menu.
Excellent taste is always a priority here at Juniper's and we are confident that you will find that all of these items are as good if not better than ever. You can bring your family and relax in the comfort of knowing that you are giving them good, wholesome meals that everyone will love! We hope you will make Juniper's a regular spot for good eating among friends!
Sincerely,
Jim and Mary O'Reilly, Innkeepers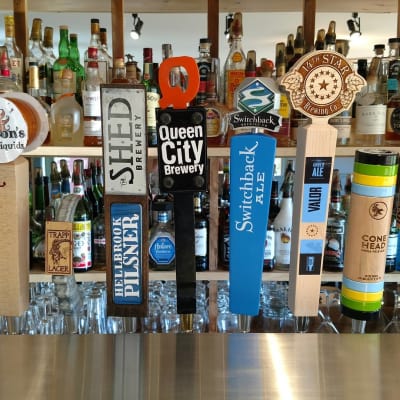 SpokeEasy Lounge
The SpokeEasy Lounge and Beer garden is the best place for a cold beer after a long day out on the trails.
Experience the greatest Vermont craft brews and our special Lounge menu while you enjoy the incredible sunsets over the hills.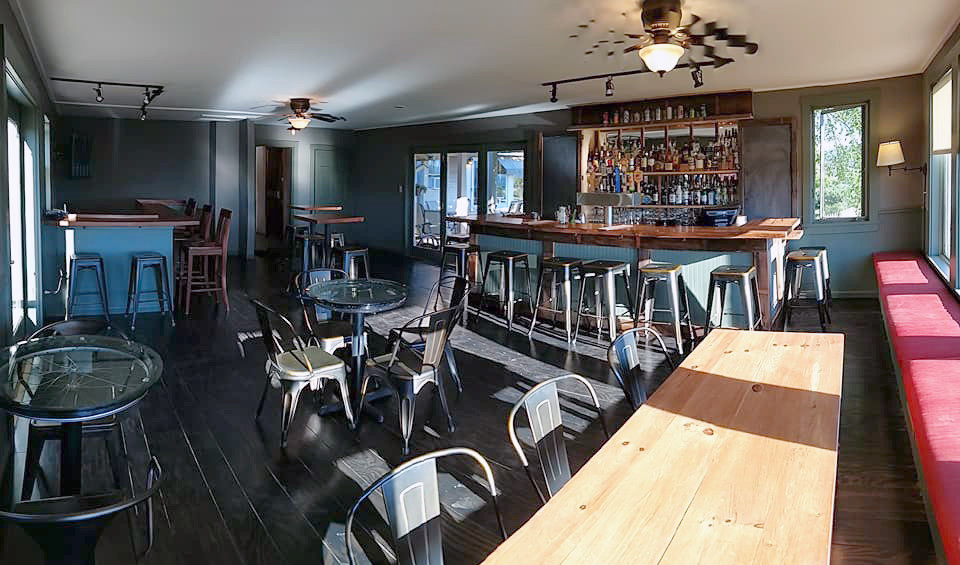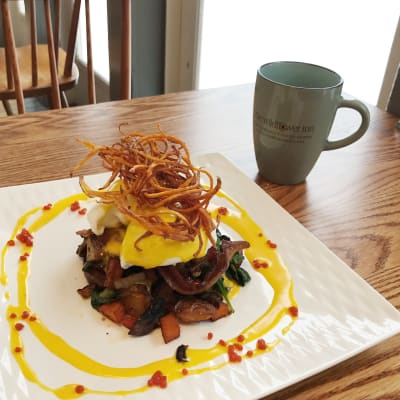 Breakfast
Vermont Country Breakfast at the Inn
If breakfast is your meal of choice, you won't want to miss what the Wildflower Inn serves up! Breakfast at the Wildflower Inn is an event in and of itself.
Its definitely one of our favorite times of the day. Pancakes (with or without fresh fruit), benedicts, eggs any style, bacon, sausage, fruit and yogurt parfaits, and more! Kids love our teddy bear pancakes in the summer, and snowman pancakes in the winter. We also offer delicious gluten free pancakes and toast!
Breakfast is included in your room rate and served daily in our dining room from 7:30 am to 10:00 am.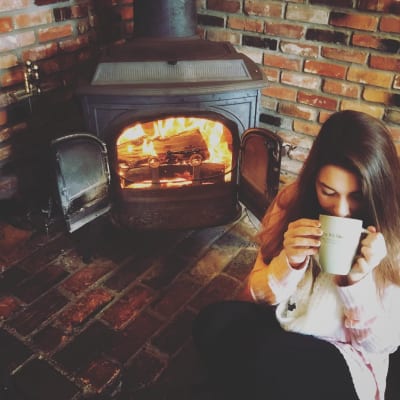 Afternoon Snack
We're just about famous for our homemade chocolate chip cookies!
Our guests can't wait to visit the sunken living room for afternoon snack time - kids of all ages won't want to miss it! Even grown up kids need an afternoon snack!
Everyday at "teatime", you'll enjoy a selection of seasonal goodies, such as homemade cookies and award winning Cabot cheddar cheese with crackers (who could resist?!) Hot cider in the winter and ice cold lemonade and iced tea in the summer always hits the spot!
Homemade gluten free cookies available upon request!
There is no additional charge for afternoon snack.